The Tibetan diaspora has created Tibetan communities throughout the world. While the western world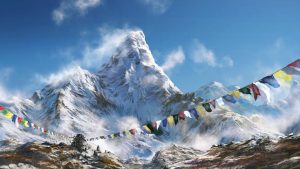 has largely benefited from Tibetan Culture, Tibetan communities throughout the world have experienced language loss, diminished cultural values, weakened ancestral ties and Tibetan identity in the process of adapting into dominant cultures. In many cases the children are entering a second and third generation. Tibet Media Network is a bridge to validate the richness of the Tibetan Culture and the legacies that are an integral part of the Culture that is being diminished.
This is well documented, not only with children, but with adults as well. There is a strong need to get media, content and books in front of Tibetan millennials to promote cultural literacy.
With this said, Tibet Media Network is a vehicle that has the promise to fill the void in cultural education by creating a platform for the Tibetan voice in mobi-internet format with 24/7 broadcasting of Tibetan programing www.tbtn1.com ; A social media resource site www.tibetanmedianetwork.com and an e-commerce site www.TibetFirstBooks.com that offers the most comprehensive title list of books and content written.
Please join us in developing the first interactive Tibetan Network available on the internet dedicated to Tibetan culture
"My primary concern, as I have repeated time and again, is to ensure the survival of the Tibetan people's distinctive culture, language and identity."

H.H. Dalai Lama
For further information on how your community can participate with programing please contact
Harmon Houghton at harmon@americareads.net.
---
Experience the new dimension of mobi-publishing
Serving Indian Country with 24/7 programing
Serving the Tibetan Community with 24/7 programing
Serving the Feminine Community with topical information toward gender equality with 24/7 programming
Additional affinity platforms are on the way, please subscribe as a user for special offers and information.
But, most importantly, use our sites to purchase books and content